What are uterine fibroids?
Fibroids are benign (non-cancerous) growths in or around the uterus.
Fibroids can range in size from an apple seed to a grapefruit and may cause uncomfortable symptoms, including heavy menstrual bleeding and painful periods.
These symptoms may worsen over time if the fibroids are left untreated.
Women with fibroids may experience one or more of the following symptoms:1
Heavy periods (heavy menstrual bleeding)
Pressure or swelling in the abdomen
Painful periods (dysmenorrhea)
Urinating more often than usual
Constipation
Infertility
Painful sex
Fibroids are common.
In the US, around 70% of white women and more than 80% of black women will have uterine fibroids before the age of 502
Each year in the US, more than 2 million women undergo treatment for uterine fibroids3
20%-50% of women with fibroids have symptoms1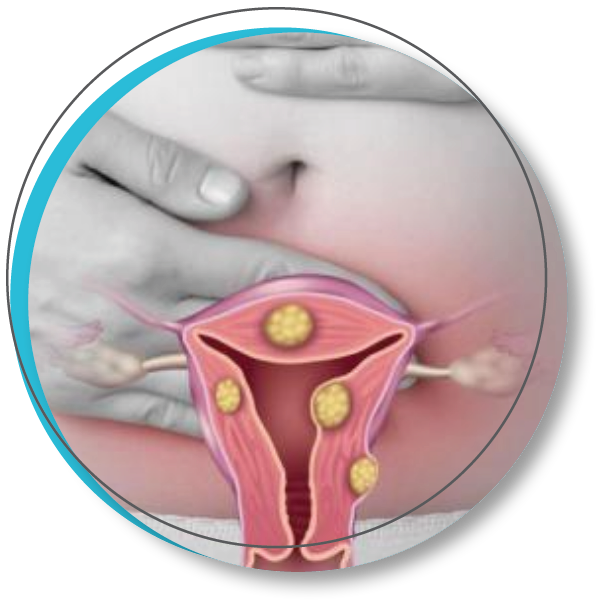 1 Stovall DW. Clinical Symptomatology of Uterine Leiomyomas. Clin Obstet Gynecol. 2001;44:364-371
2 Baird DD. et al. High Cumulative Incidence of Uterine Leiomyoma in Black and White women; Ultrasound Evidence. Am J Obstet Gynecol. 2003;188:100-107
3 Marsh EE. et al. Prevalence and Treatment of Uterine Fibroids: A Survey of U.S. Women J Womens Health 2018; 27:1359-1367
Safety Information | Privacy Policy | Terms of Use | Contact Us
Gynesonics, Inc. | 600 Chesapeake Drive | Redwood City, CA 94063 | (650) 216-3860
Copyright 2022  Gynesonics | WS 05195-002UK Rev B